Erivan Haub
Entrepreneur, Philatelist, and Philanthropist
Erivan Haub was an avid collector throughout his entire life. Over the decades he built up not only important holdings of watches and art, but one of the most significant international stamp collections ever assembled.
Erivan Haub himself once attributed his passion to his family roots: "As the offspring of an old merchant family, whose company was founded in 1867, trade has always been in my blood – trading, bartering, and collecting. Beauty and rarity were particularly important to me, so that almost all objects not only gave me great pleasure but are also of lasting value to me."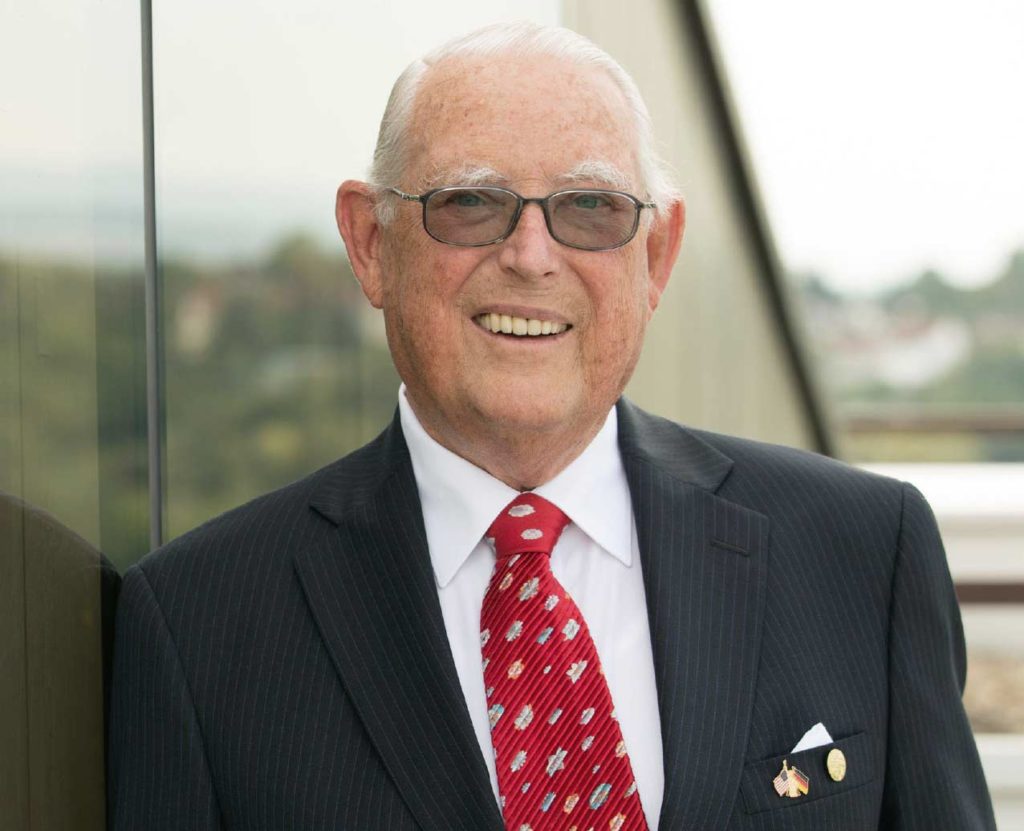 Erivan Haub was born on September 29, 1932, in Wiesbaden. He spent his childhood and youth on a forest farm near Idstein. After graduating from high school, he completed commercial training programs in the United States. His time in America shaped the rest of Erivan Haub's private and professional life.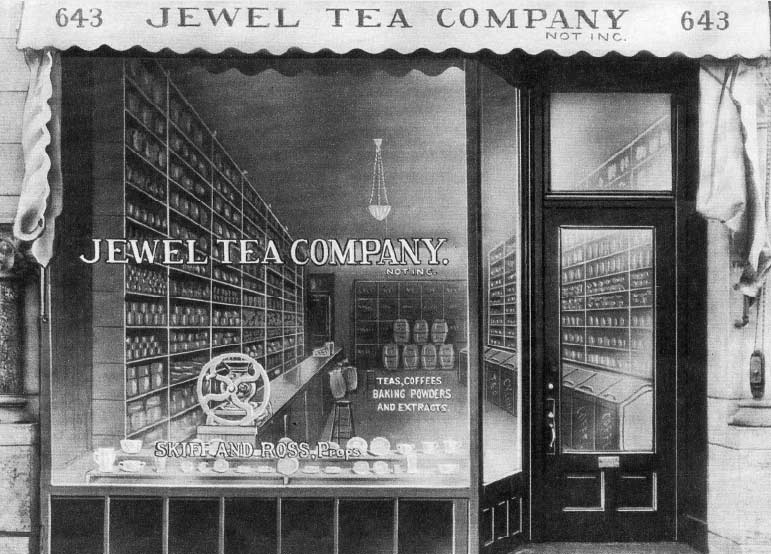 Back in Germany, he studied economics at the University of Hamburg and graduated in 1959. During this time he also met his future wife Helga, née Otto, whom he married in 1958. In 1963, following trainee programs in the banking and real estate sectors, he joined the family-owned Tengelmann Group.
The Family-Owned Tengelmann Group
After the sudden death of his uncle Karl Schmitz-Scholl in 1969, Erivan Haub became, at the age of 36, sole managing partner of the family business which consisted of about 400 Tengelmann branches and the Wissoll chocolate factory. Under his able leadership, the Tengelmann Group expanded through acquisitions and by establishing new companies both in Germany and overseas. In 2000, Erivan Haub placed the management of the family business into the hands of his sons Karl-Erivan and Christian Haub.
Ecological Commitment
The commitment to preserving our environment took on increasing importance in Tengelmann's corporate policy long before it became an international issue. Early on, the group took a pioneering role in retailing by raising awareness of environmentally-conscious buying and consumer habits. Later, the Haub couple founded the Haub School of Environment and Natural Resources at the University of Wyoming to teach and provide research on ecological relationships.
Patron of the Arts and Holder of the Federal Cross of Merit 
Together with his wife Helga, Erivan Haub supported a multitude of social and cultural projects. He donated valuable works of art to the Städel Museum in Frankfurt and various art museums in the United States. In addition to receiving numerous awards for his social and environmental commitment, in 2004 Erivan Haub received the Grand Cross 1st Class of the Order of Merit of the Federal Republic of Germany; and in recognition of their joint commitment to environmental causes, the same award was granted to Helga Haub in 2018.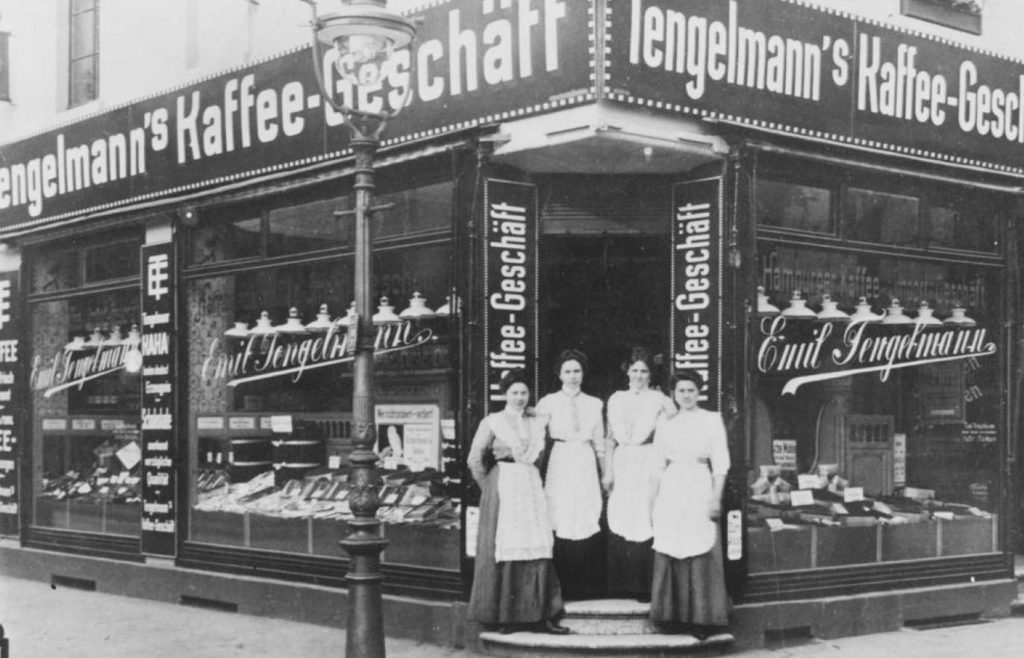 The origins of the family business: "Tengelmann's Coffee Shop."

The "Red Thread" Through Life
Even though Erivan Haub's professional activities sometimes left little time for philately, his love for stamps and covers still ran deep in his veins. He even made stamps part of the Tengelmann line of products. Looking back, he realized: "When I opened our group's first consumer market, GROSSO, in Wiesbaden's Hasengartenstraße in 1967, I also added so-called kiloware of stamps to the range. This was, of course, a very solitary decision, based solely on my enthusiasm for philately, and therefore did not have the desired success at the point of sale."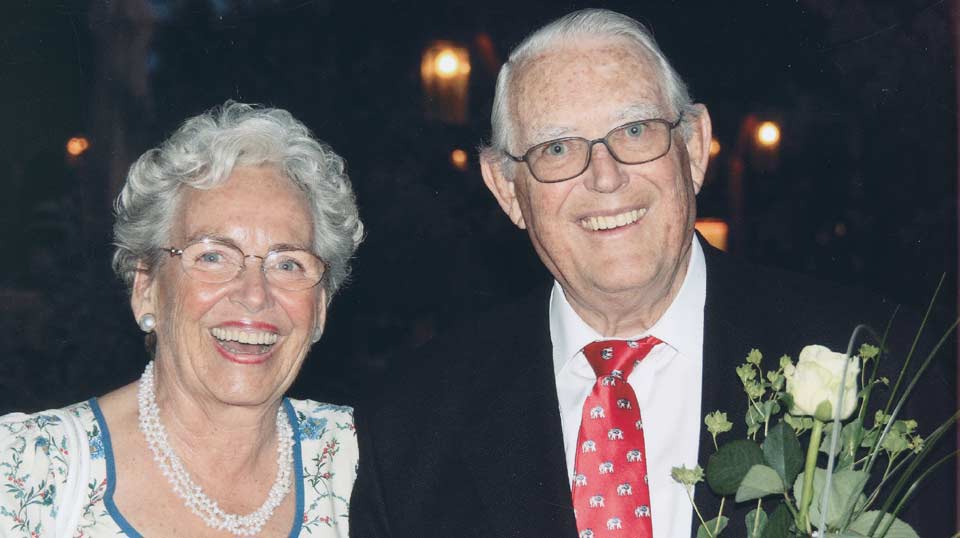 First Auction in Hamburg
Helga Haub supported him in all his work, including philatelic activities. Their first joint participation in a stamp auction was in the mid-1950s in Hamburg and was unforgettable. Erivan Haub later recalled this experience in the auction house of Edgar Mohrmann: "I remember exactly how excited I was when two beautiful Bavarian stamps were auctioned off in the hall – a three-kreuzer blue with a cogwheel cancel and a wonderful one-kreuzer black. I really wanted both of them, and I can still describe the feeling of the owner's pride when I finally bought them at an auction, at a very low price by the way." In the following 60 years, Erivan and Helga Haub visited numerous stamp auctions in Germany and abroad.
The ERIVAN Collection for the Next Generation of Collectors
Erivan Haub died March 6, 2018, at his ranch in Pinedale, Wyoming at the age of 85. A few years before his death, he decided to disperse his collection and make them available by selling them to the next generation of collectors by public auction. His wishes will begin to be fulfilled with the upcoming auctions and in the series of sales to follow.
Life's History in a Small Format
The collection was created and developed throughout a lifetime and is a reflection of the owner's extraordinary personality. Erivan was as fascinated by Count Zeppelin as he was by the development of the industrial age and communication and his renowned collections of Zeppelin post and the German States reflect this interest. He connected the classic covers and stamps of the United States with the memories and experiences of his apprenticeship years in America and his lifelong friendships with the people of the country in which he would make his second home.
Haub wrote about his farewell to America: "A little wistfully I looked back from the ship's railing to a wonderful time; my luggage contained indelible memories and of course a small treasure of beautiful stamps. Tastefully stamped envelopes that my mother had sent me and some stamps that I had detached from letters written by friends of mine."
Throughout his life, philately connected Erivan Haub with people, their stories, and their place in human history.