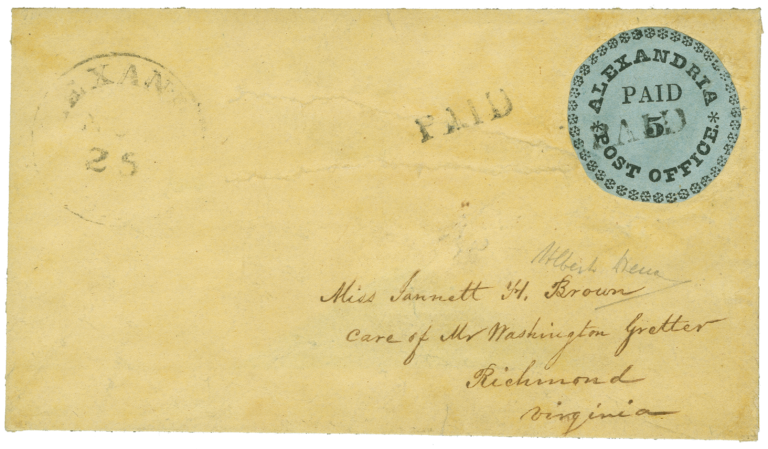 Alexandria "Blue Boy"
Icon of American Philately
The "Blue Boy" is much more than just a postage stamp. It is a story of star-crossed lovers. It is an icon of philately that has captivated generation after generation. It is a void that has plagued the albums of all but a handful of collectors. It is, in short, a thread in the fabric of American history, and the opportunity to own such items only rarely arises. We are honored to be the ones to return this remarkable item once again to the philatelic marketplace.
The uniqueness of the "Blue Boy," combined with the incredibly unlikely and romantic story of its use and eventual preservation, make this a singularly celebrated and desirable cover in all of American philately. 
For our full description of this remarkable item, click here.
Provenance: George H. Worthington (Private Transaction, 1915), Henry C. Gibson (Private Transaction, 1922), Alfred H. Caspary (H.R. Harmer Sale 967, 1955), Josiah K. Lilly, Jr. (R.A. Siegel Sale 312, 1967), John R. Boker, Jr. (Private Transaction)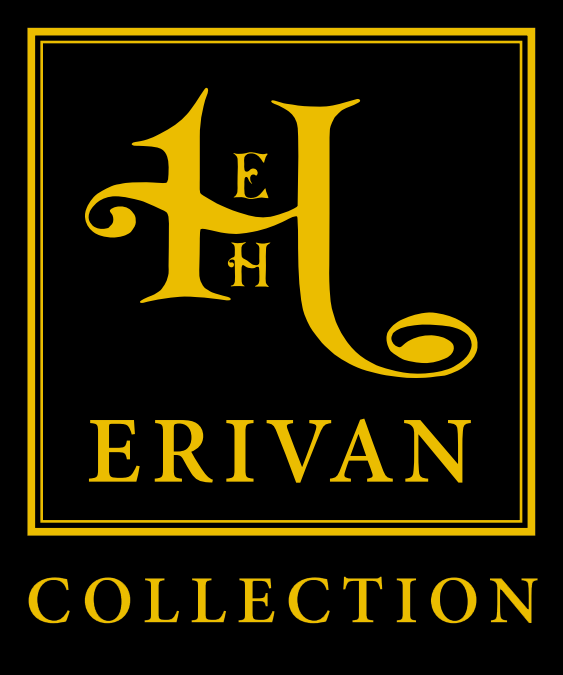 On June 22, 2019, H.R. Harmer will conduct the sale of the first part of the ERIVAN Collection of United States Postal History in New York City. Included in the ERIVAN Collection are many of the most celebrated items in all of American philately, including some which have not been on the auction block for decades.
The auction catalogue for our first sale of the ERIVAN Collection will be published this May. In the meantime, we invite you to learn more about the items held in this fascinating collection, as well as the man who spent a lifetime putting it together.